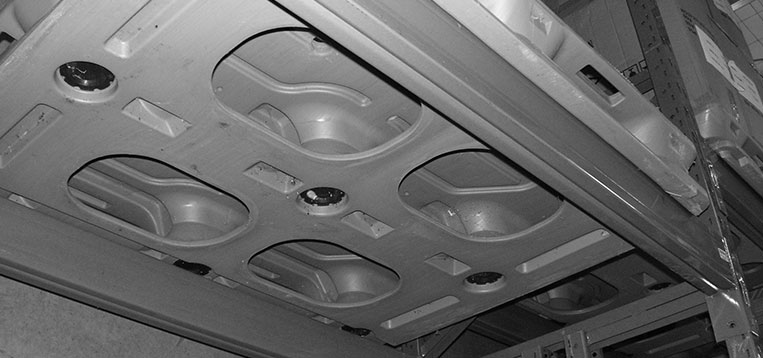 Secure

Racking Rebate

Pallenz is committed to the design and manufacture of the highest quality products with a design and tooling process that allows important changes to be commissioned where necessary.

Following requests from New Zealand clients, and following good practice guidelines for occupational safety and health in Australia Pallenz have made a significant safety modification to the racking pallet and bin.

All racking capable product now includes a feature called SRR - Secure Racking Rebate, effectively a shallow rebate in the base of the pallet that corresponds to standard pallet racking sizes for New Zealand and Australia.

The dual country modification now means safer use of plastic pallets in racking applications.
The benefits of the SRR system include:
Minimises the risk of accidental dislodgement from racking, helping to eliminate potential product damage or personal injury.
Get better alignment of pallets on the racks, this resulting in a tidier looking warehouse. Time savings can achieved as fork truck operators have a better indication of when the pallet is safely positioned.